Customized Training Programme
UTMSPACE offers customised training programmes to suit organisations' requirements. Training can be conducted in a range of formats and settings, including in-house and in seminars. You can choose from more than 200 courses available or customise your training to fulfil your organisation's needs. We provide qualified trainers from UTM and practitioners from the respective industries. Participants will be awarded UTMSPACE certificates.
English For Specific Purpose
This course is designed to improve participants' grammar, listening, conversation, reading, and writing skills. It will improve your confidence and ability to use the English language for work and study.
The programme is designed to strengthen scholarly skills in a discipline-oriented context (terminology, concepts, themes, and topics), increase confidence in subject-specific areas (the student's selected field of study), expand discipline-specific skills (conceptualization, critical analysis, case studies), and provide discipline-based research opportunities. The student's field of study may be in health, business, accounting, engineering, computer science, communication, education, economics, finance, environmental science, hospitality, public relations, or other related fields.
Upon completing this course, you will be able to:
Apply English to basic everyday situations
Make use of simple information such as announcements, instructions, directions
Apply the use of basic English grammar
Read and write simple messages and texts
UTMSPACE Internship Programme is a professional learning experience that offers meaningful, practical work related to a student's field of study or career interest. It gives a student the opportunity for career exploration and development, and to learn new skills. It offers the future employer the opportunity to bring new ideas and energy into the workplace, develop talent and potentially build a pipeline for future full-time employees.
The internship can be either clinical, scientific or business-focused. The internship will prepare students for the job market, giving them hands on experience and an opportunity to expand their knowledge and networks
Upon completion of internship, students will be able to:
Gain real work experience and provide meaningful assistance to the company.
Have a mentor who provides guidance, feedback, receptiveness and models professionalism.
Gain experience and skills in a particular field.
Develop professional contacts.
Gain exposure on management.
Student Mobility Programme
The Student Mobility Programme (SMP) enhances the learning experience of students by exposing them to the cultural, economic, political, educational, and ecological aspects of other countries to develop global mindsets for career advancement and success in any environment. We provide the opportunity for students to study and experience living in Malaysia, which is well-known for its cultural diversity. The programme is specifically designed to enable students to develop cross-cultural competencies, understand and appreciate cultural differences.
Details
Duration : Up to 3 Weeks
Fee : Subject to Programme and Duration
Cross cultural understanding
In the current borderless and electronically-linked world, possession of global knowledge seems inevitable. For such purposes, UTMSPACE has embarked on a special programme called Summer School. It has been introduced, among others, to provide opportunities, especially for international students, to learn and experience Malaysian cultural diversity, and to explore the tropical rainforest and, flora and fauna. Various courses have been developed to allow students to acquire knowledge, share views, and improve their understanding of some uniquely-designed and globally relevant subjects.
All the courses are conducted by qualified and experienced lecturers and/or professionals. Adventurous students will also have the opportunity to have hands-on experience by participating in excursions or tours to different places in Malaysia and may even explore one of the world's oldest rainforests, which is said to be about 240 million years old.
The Summer School Programme also provides an avenue for students around the globe to get together to exchange ideas and gain insights, share experiences and discover new knowledge, explore possibilities, and also establish the network.
This two-week programme offers several interesting courses. It has a wide application related to the environment, local community, heritage, and tradition. The courses incorporate theory and practise, blended with the local culture and social activities. The summer school creates reciprocal partnerships through which participants exchange ideas, share experiences, discover new knowledge, and establish networks. Participants will learn and have hands-on experience by participating in various field trips and cultural programmes.
Duration: 1-2 weeks
Programme fee: Subject to programme and duration
List of Summer School Programmes
All the courses are conducted by qualified and experienced lecturers and/or professionals. Students who are adventurous will also have the opportunity to have hands-on experience by participating in excursions or tours to different places in Malaysia and may even explore one of the world's oldest rainforest which is said to be about 240 million years old.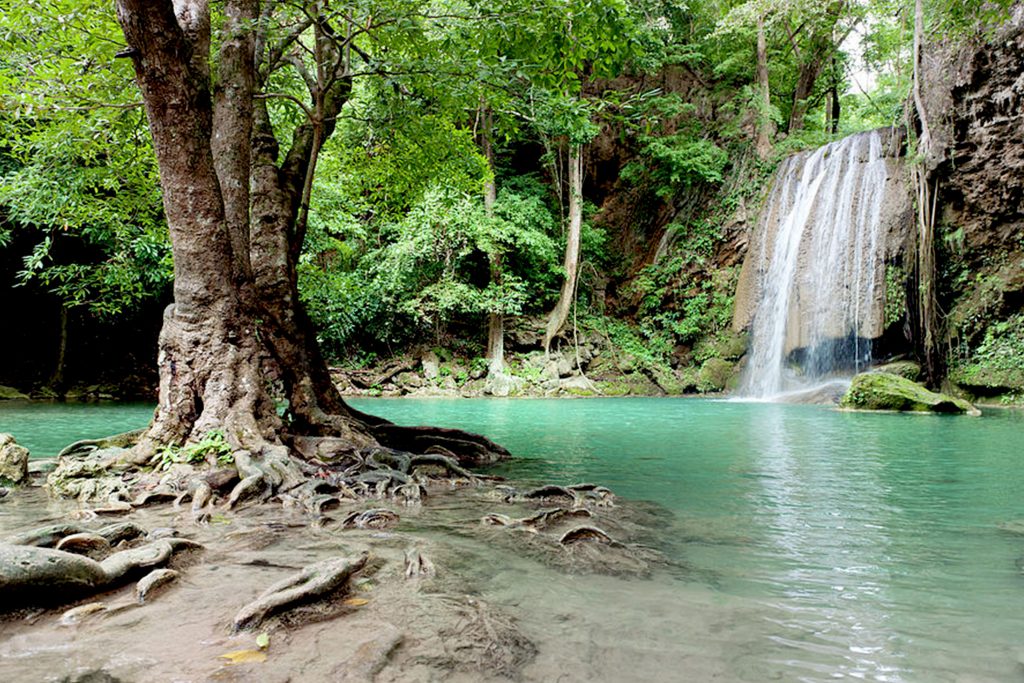 Managing Water Environment In Tropical Countries
Details
The participants will find a wide range of material covered and its quantitative nature through project works will be of benefit to them. At the end of the course, participants should be able to apply knowledge through proper sampling and monitoring methods of river water quality. Participants will also be able to work in a team to plan mitigating and control measures for water pollution. At the end of this summer school, participants need to come out with a visual report, e.g. documentary, aiming to create/enhance environmental awareness targeting young Malaysian.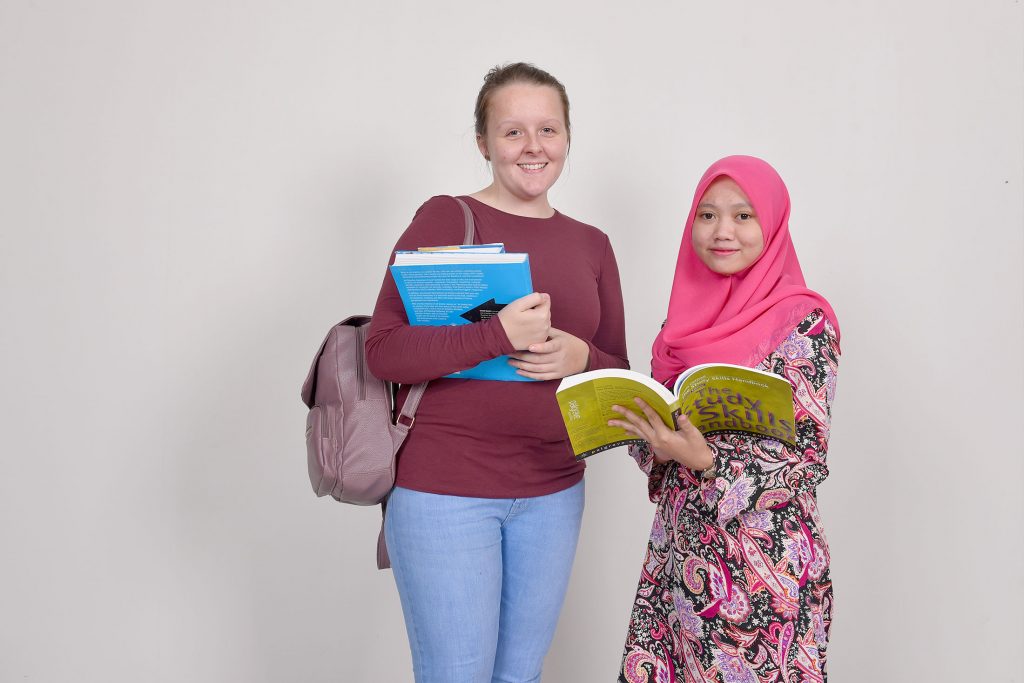 Oral Communication for Future Professionals
Details
This is a short English oral communication skill course for future professionals especially for those involved in engineering and science. The course serves as a platform for you to practice your English skills with emphasis on science and technology in an integrated academic and natural environment. In addition, the course would improve your confidence and ability to speak about discipline-related matters in English. Expert educators will guide your learning experience and you will be accompanied by trained local students as learning buddies. During the course, you will be given opportunities to deliver oral presentations and participate in-group discussions on issues related to contemporary science and technology. These activities will enhance your confident level in using English.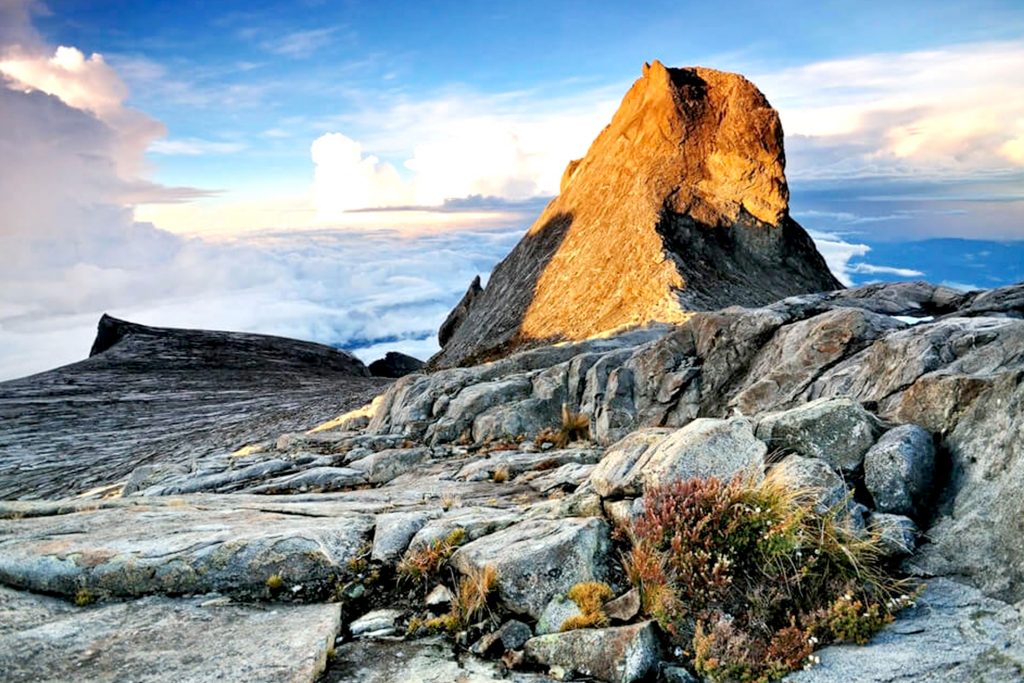 Mountain of treasure at the tip of Mainland Asia
Details
The UTM SEED Summer Programme 2018 – Mountain of treasure at the tip of Mainland Asia merges the concept of civic responsibility and community-based learning by connecting participants with service opportunities in Malaysia. By involving participants with community-based activities and following a structured, reflection-based curriculum, participants are expected to develop intercultural and skills in a real-world context while learning how local experts are addressing issues with the available resources. Aim to provide high quality education abroad opportunities to college students from around the world. The programme is designed to maximize our international participants' learning about Malaysia while develop skills and apply their expertise to serve communities.
Participant will be given guided group activities, (e.g., problem-based learning, information gathering and site visits) all information will be gathered and will be used as the knowledge/input for their final presentation which will be evaluated and given feedback at the end of the programme.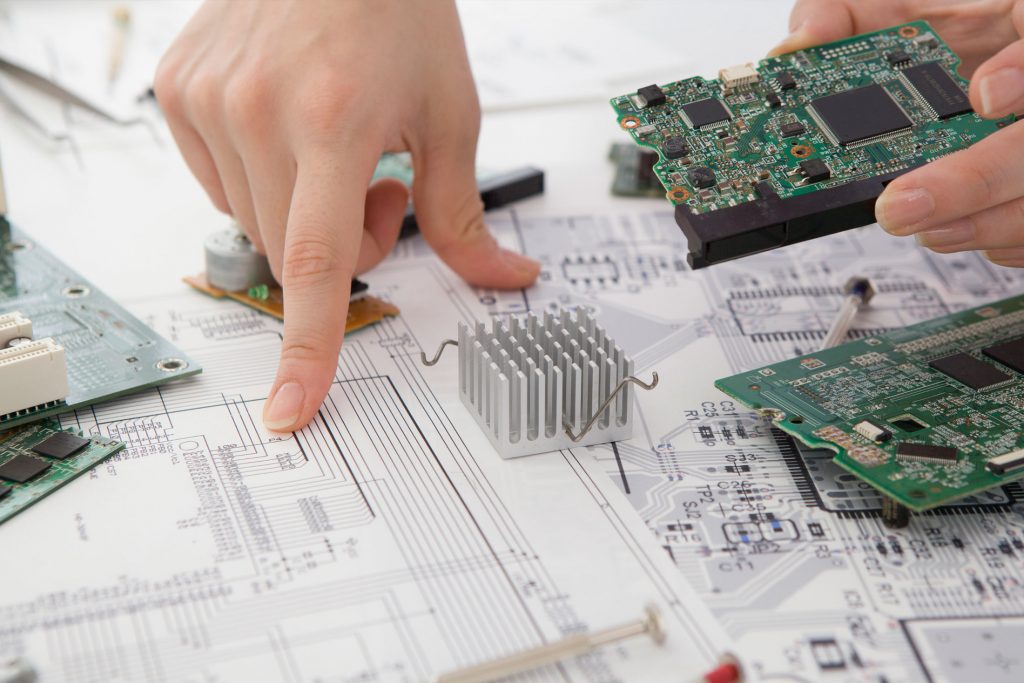 Embedded Electronics Prototyping
Details
This program is a crash course to the world of electronics. It is design to make electronic learning fun and entertaining. This course is design for non-electronics student but is highly interested in electronics. This course will go through basic electronic concept, and then applying the concept using electronic kits and module. Arduino® Uno will be used as the main controller for the course.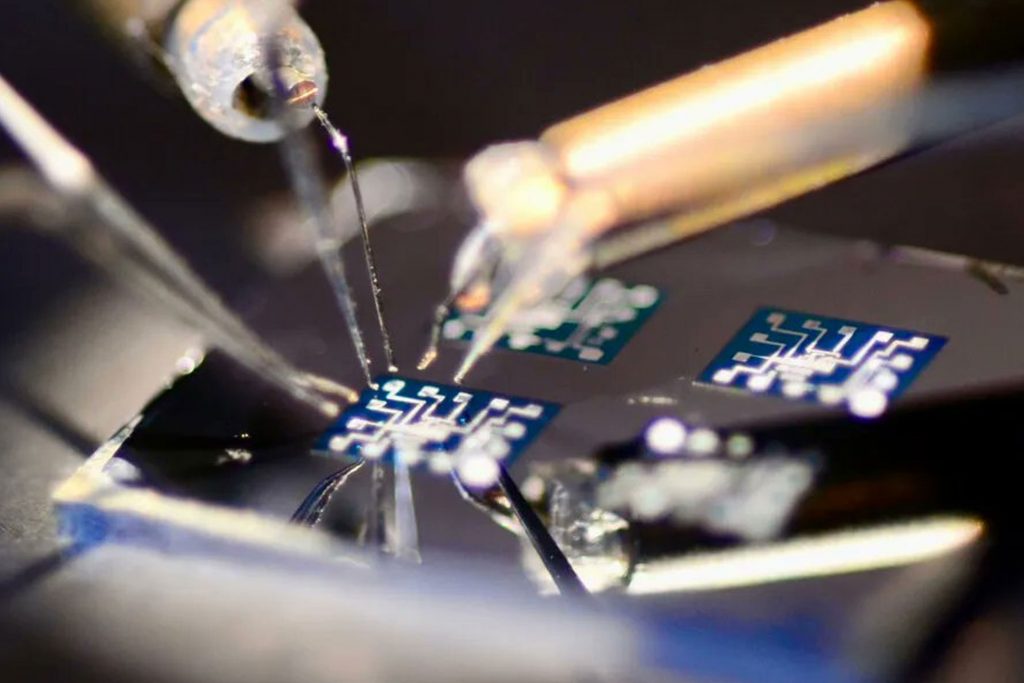 Embedded Computing System on FPGA
Details
This course is intended for junior engineers or students who want to learn digital design using Field Programmable Gate Array (FPGA) but lack the relevant knowledge and experience. This course will emphasize hands-on design of digital system using both schematic entry and Verilog Hardware Description Language (HDL). Fundamental combinational and sequential logic circuits will be covered. Participants will be guided to do their design step-by-step using a professional EDA tool. To facilitate further understanding, simple yet very interesting and practical designs will be developed. All designs will be uploaded into FPGA prototyping board.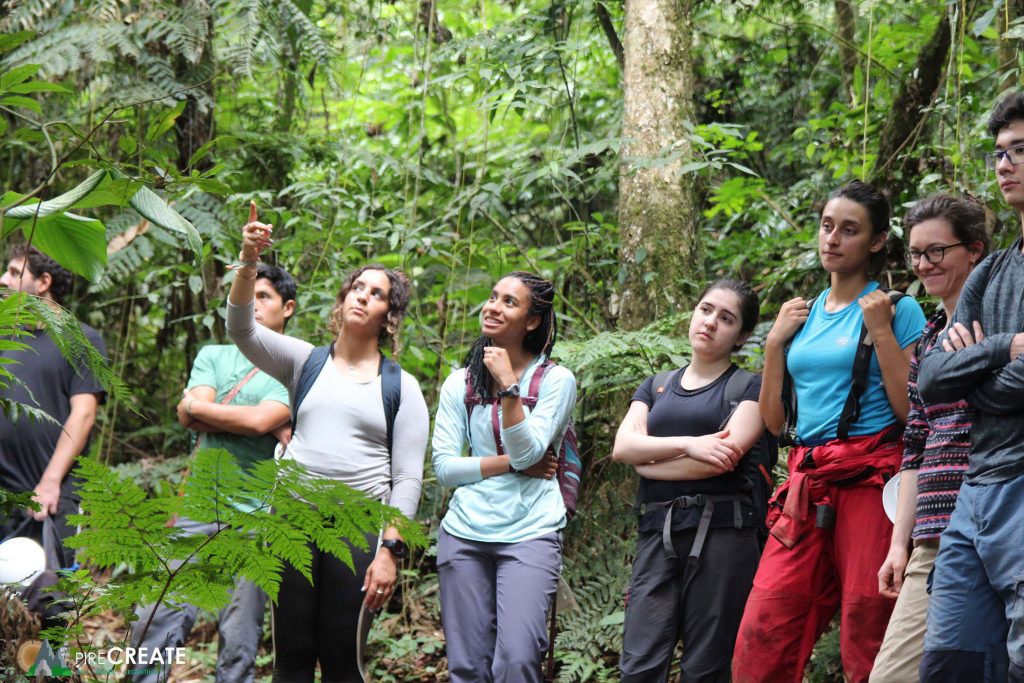 Summer School Rainforest FS
Details
Experience Malaysian tropical rainforest as you explore its wonderful layers with us at UTM Faculty of Science!
We offer outdoor exploration activities for you to interact and observe the amazing ecosystem and biodiversity of a tropical rainforest. You will also have the opportunity to use tropical rainforest natural resources and sample data to apply research-based technologies in Chemistry, Mathematics and Physics at our laboratories. Register now for a truly scientific tropical rainforest learning adventure!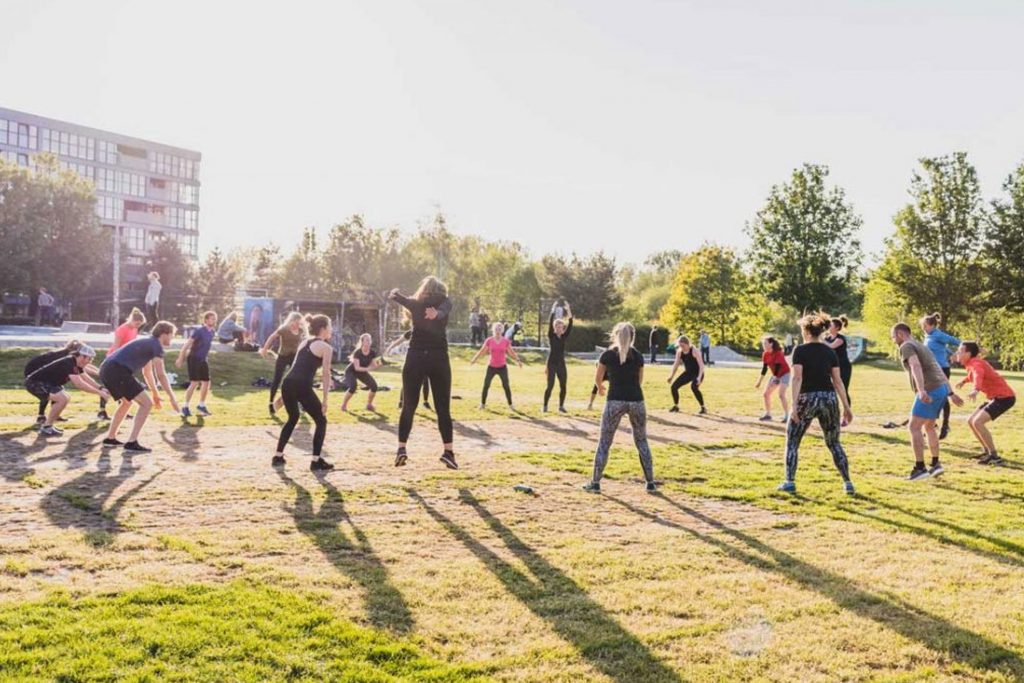 ATU Net Global Wealth Essentials Bootcamp (GWEB)
Details
GWEB will focus on the 5 Discipline of Innovation (5DOI) as one of the basic methodologies outlined by Stanford Research Institute (SRI). The modules have been amended accordingly to suit the ecosystem in higher learning institutions in Malaysia and make it compatible. Participants of this boot camp will be exposed to the basics of 5 DOI and at the end of the program participants will have a better understanding in the process of pitching using the NABC (Needs, Approach, Benefit, Cost) format. Participants will be guided and mentored by speakers and facilitators who have been attended the 5 DOI course and a series of TOT courses organized by UTM XCITE to act as mentors and coach. In addition, to further strengthen the knowledge in business, participants will be taught Design Thinking (DT) is a powerful tool that has been used by entrepreneurs and leading companies around the world. DT consist of the key components of Empathize, Define, Ideate, Prototype and Test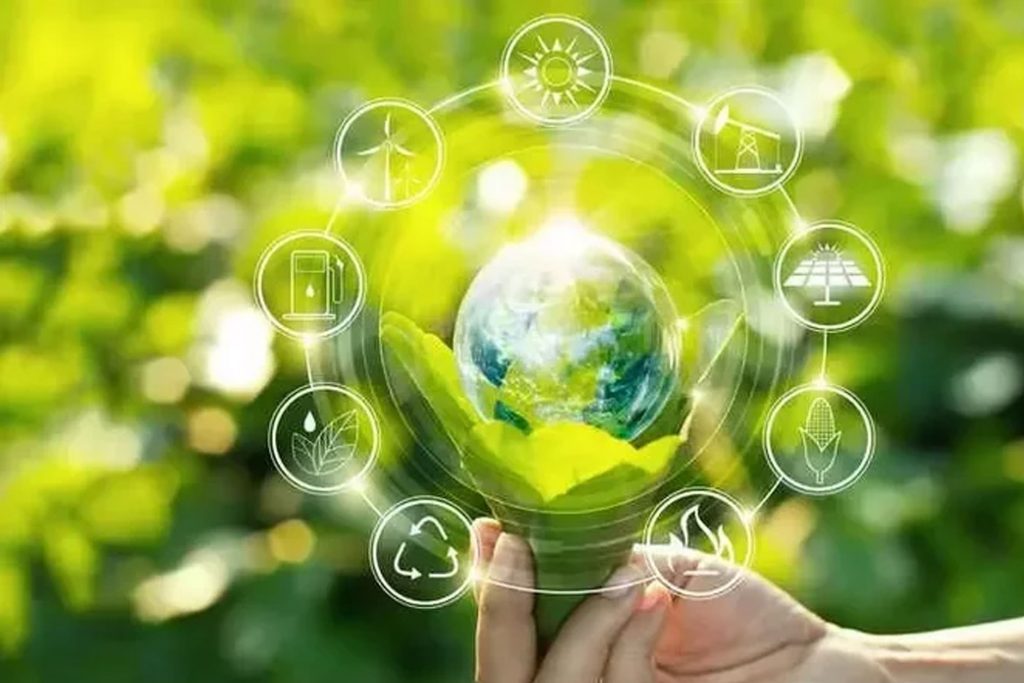 Accelerating Green Development in Asia
Details
This short course shares the various low-carbon actions including the enabling green policies, sustainable green technologies for major sectors (land use, energy, waste, water, food), the systemic measuring and monitoring tools for managing climate change, and innovative cooperation and financing models to bridge the existing gaps and to leapfrog the green growth in Asia.
Details
The main goal of this program is to produce data scientists and program is targeted to universities and individuals who are interested in cooperation, especially from abroad. During this program, participants will be exposed to the knowledge of the Data Science and hands-on implementation on big data analyze. This is in line with the requirements of the experts pointed to a complete and systematic data management because data can bring new wealth to the country in analyzing and generating an image of a very high-quality results.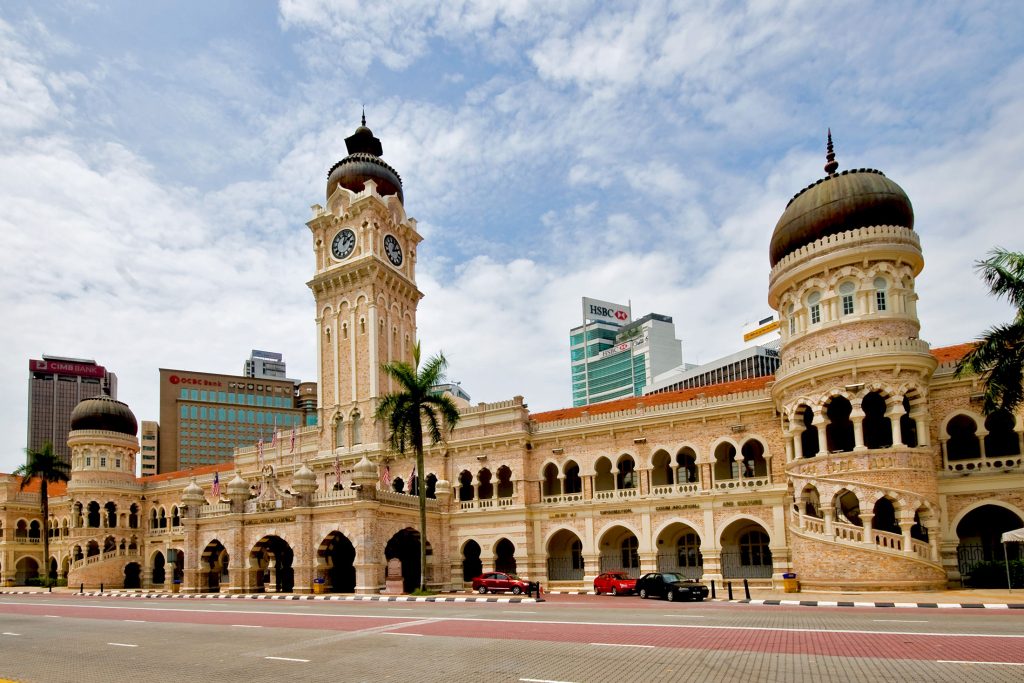 Malaysia Heritage Walks and Town Trails
Details
This course is anticipated for:
Architectures, urban planners, urban sociologists and design professions students that interested on urban cultural heritage & cultural landscape;
Local authorities or planning agencies;
Heritage Advocates/Managers/ Educator;
Members of Heritage Movements and NGOs who have strong interest towards understanding the diversity of Asian Heritage;
Researchers / Postgraduate Students.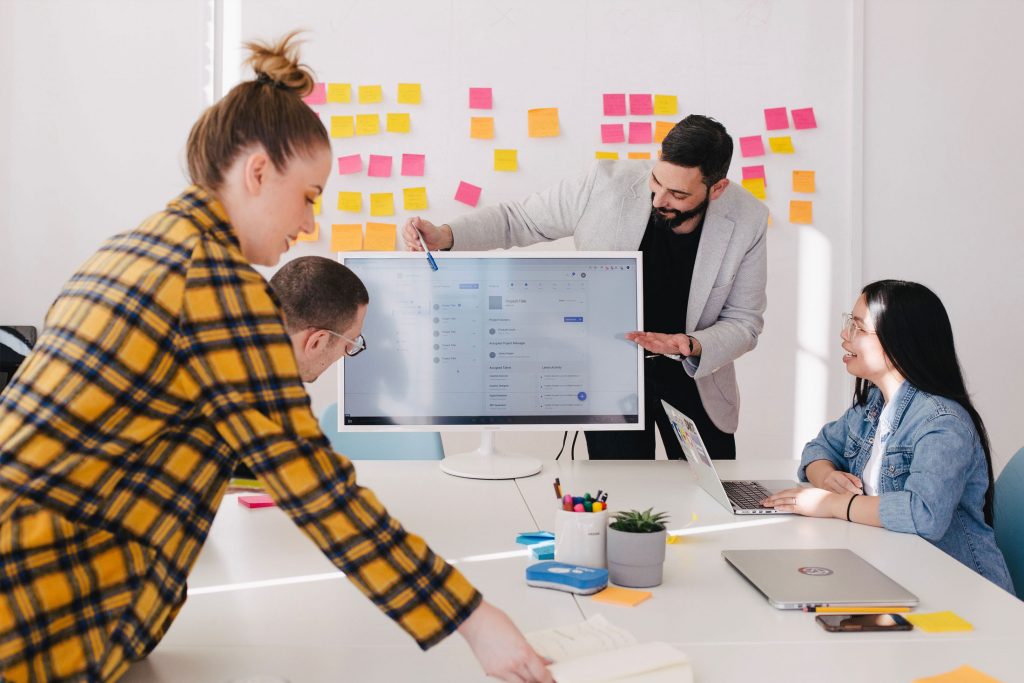 A Global Learning Experience in Malaysia
Details
It involves a learning experience inside and outside of lecture rooms (laboratory and industry) in a Malaysian environment with participants from Faculty of Mechanical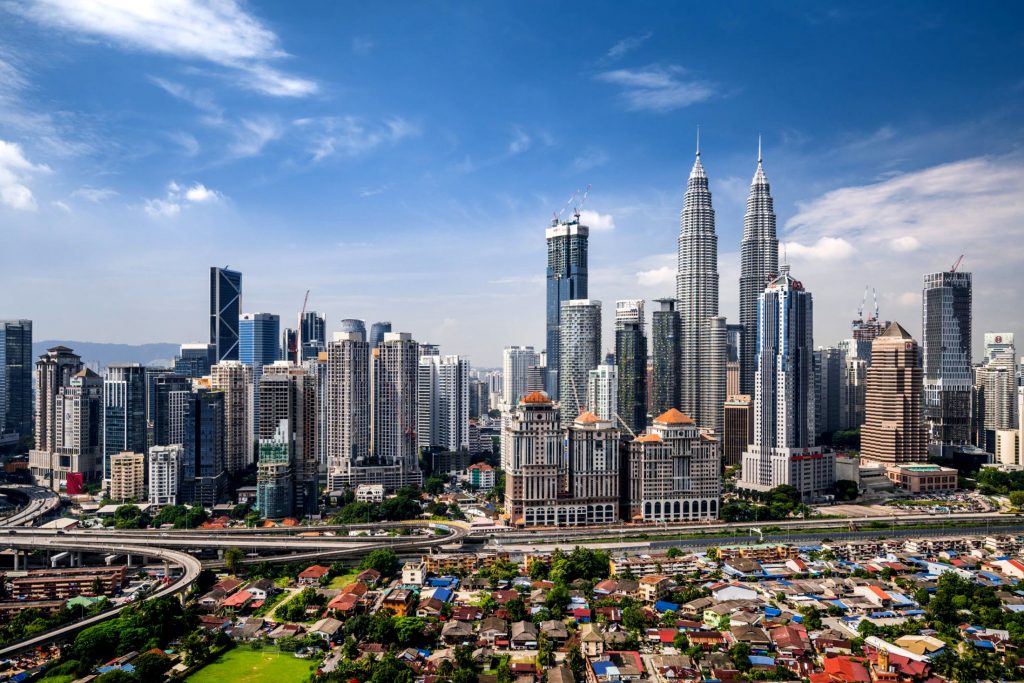 Know Malaysia Love Malaysia: Experiencing Malaysia Through Its Culture and Architecture
Details
This course is intended for any levels of students who want to learn more about Malaysian Architecture and Culture. Field trip to designated area in Malaysia with selected case study will be embedded in this program. This course will emphasize on real live project and meeting with well-known designers in town. Participants will be moving from one place to another in order to experience the uniqueness of Malaysian culture and its traditional and modern architecture. To facilitate further understanding of Malaysian art and craft, simple yet very interesting hands on activities will be embedded.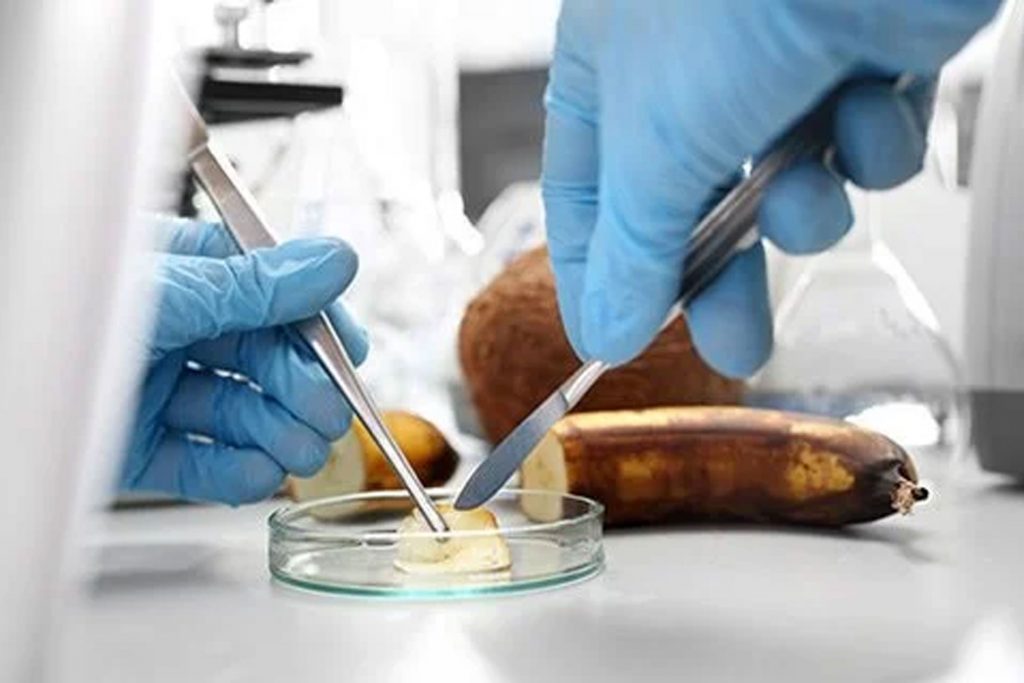 Food Science, Innovation and Food Safety
Details
Are you a young scientist who is thinking about a career in food? The Food Science, Innovation and Food Safety Summer School aims to give young scientists an idea of how exciting Food Science can really be, opening their eyes to this ever-changing multidisciplinary science subject which affects everyone on a daily basis. The food industry is one of the largest employers in the world. Food scientists are constantly in demand by the industry to ensure that the challenges and demands of the market are met. The future of our food safety and the health of our ageing population rest, in part, with food scientists.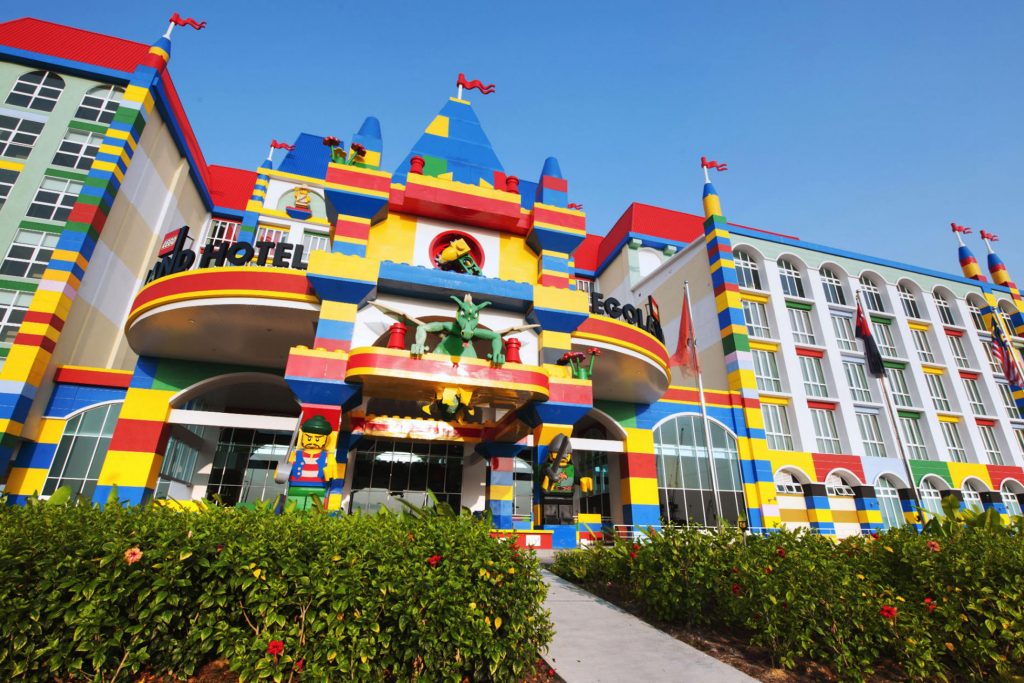 Explore Johor Bahru… Learn English
Details
Participants will be engaged in language games, fun communicative activities and adventure. The course will be conducted in a number of locations and in a different learning environment such as homestay, national Park, trips to Melaka and Kuala Lumpur (including Petronas Twin Towers)
Passage to ASEAN (P2A) Journey
For the students who truly want the full experience of P2A, the third and final programme offered is the ASEAN Journey (Mobility Programme). To truly experience and understand other countries, you must indeed go there to see and get first-hand experience. P2A recognises that the two biggest challenges for student mobility are the cost and time to travel. It would be wonderful if every student in the world could experience study abroad or study exchange in another country. However, we know that this is unrealistic for many students and disciplines. Therefore, the P2A Network of Universities combines efforts to provide the cheapest options, with the most fulfilling experience, in the most flexible period possible.
How do we do this?
Each P2A Member Institution offers a standardized 3-day programme for an intensive cultural experience for a standard price of USD 25–40 per night (including accommodation, meals, local transportation, and activities). Programmes are not limited to three days; they can be longer or shorter. However, to make life easier for faculty and students to plan trips, we start with a standardized three-day programme that can be adjusted per any institution's wishes. However, both the host institution and travelling institution must agree on the journey details beforehand. Many student trips involve several countries and several institutions. A typical trip will last 1 to 2 weeks but can be as short as a few days or as long as a few months. P2A Member Institutions agree to common aspects in all programmes, including cultural seminars, student reflection groups, and, of course, local sightseeing.
The P2A journey is available only to member institutions.